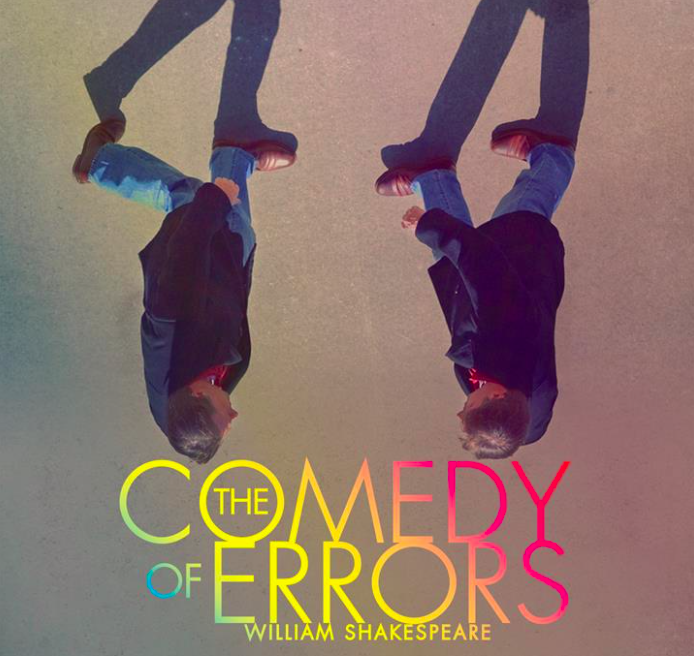 It has been announced that Miles will be joining the RSC next year playing the role of Antipholus of Syracuse in Shakespeare's The Comedy Of Errors. The play will be directed by Phillip Breen. It will open in Stratford-Upon-Avon on 25th April and run there until 3rd October. There is more information here.
—–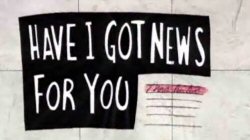 Miles recently appeared as a guest on both Have I Got News For You (extended edit here) and Would I Lie To You?
He also acted in an episode of Tourist Trap on BBC1 Wales. Not sure which one, though.
—–
The fourth series of The Durrells, in which Miles plays Basil, was just shown in America on PBS Masterpiece.
—–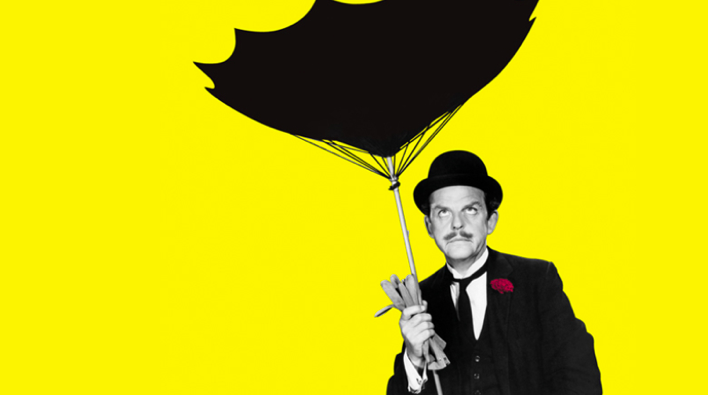 Miles has recently completed a second run of new play The Life I Lead, about the actor David Tomlinson, performing for a week each at Bath Theatre Royal, Cambridge Arts Theatre and Wyndham's Theatre in the West End.
—–
Miles has just recorded the role of Reverend Farebrother in a new BBC Radio 4 adaptation of George Eliot's Middlemarch, and over the last year he has filmed roles in Midsomer Murders for ITV and Tourist Trap for BBC1 Wales. He also appeared in another series of Frankie Boyle's New World Order for BBC television and has recorded episodes of Would I Lie To You?,  and Richard Osman's House Of Games.
Also on the radio he was part of the ensemble for the fourth series of BBC Radio 4′s Kevin Eldon Will See You Now, and returned for an episode of Foiled on BBC Radio Wales.
He will appear in the forthcoming feature films Greed, directed by Michael Winterbottom, and Misbehaviour, directed by Phillipa Lowthorpe
—–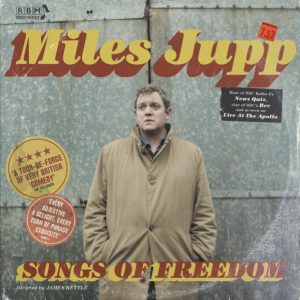 Miles' stand-up show Songs Of Freedom was filmed at Leeds City Varieties last year and is now available to purchase as a download or DVD from Go Faster Stripe.
—–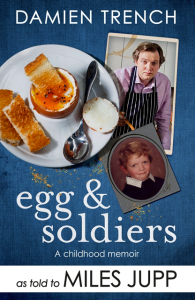 Miles' new book is now out. Egg And Soldiers is the fictional childhood memoir of Miles' cookery writer creation Damien Trench from the series In And Out Of The Kitchen. It details his baffling and often excruciating upbringing in North West London and includes recipes, anecdotes, some wildly tangential opinions about the state of the nation as well as multiple references to panic attacks and the digestive system. You can order it here. Or you might conceivably prefer to order it from here.
—–
Miles' 2014 stand up show  - Miles Jupp Is The Chap You're Thinking Of – is available as a DVD and instant download. You can buy either version right here. The show was toured all over the UK to big and delightful audiences and played in London's West End to rather lovely reviews.  This special version of the show was filmed in Margate at the beautiful Theatre Royal. And right here there's a clip. Hurrah.
—–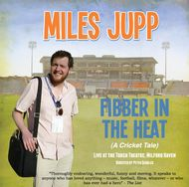 The DVD and the CD of the live show of Fibber In The Heat – Miles' tale about idiotically blagging his way into the press corp during an England cricket tour of India – have now been released by Go Faster Stripe. The show was originally performed at the Edinburgh Fringe Festival in 2010 where it received over 20 four star reviews, and Miles subsequently performed the show on two tours of the UK. You can buy it here.
Miles' book about the trip was shortlisted for both The William Hill Sports Book Of The Year and the MCC and Cricket Society Book Of The Year in 2012 and a second edition has now been released. You could buy that here. If you would like to.
—–