There are various bits of Miles' work that are available to purchase so that you can enjoy them in the privacy of your own home. Or on public transport, if you so choose.
 
 
 
 
 
 
 
IN AND OUT OF THE KITCHENÂ 
Miles' BBC Radio 4 series about the cookery writer Damien Trench. 
All four series are available here from Audible.
The first three series are available as a CD boxset here or even here.
 
Egg And Soldiers, Damien's childhood memoir, is available here. And indeed all of the other book buying places.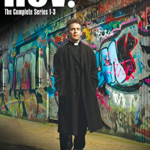 REV.
James Woods' Bafta winning sitcom about an inner-city vicar, played by Tom Hollander. Miles plays Nigel as part of a cast that also includes Olivia Coleman, Simon McBurney, Ellen, Thomas, Steve Evets, Lucy Liemann and Jimmy Akinbola.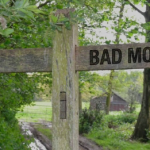 BAD MOVE
Both series of Jack Dee's ITV sitcom are available on Amazon Prime and iTunes.
 
 
SPY
Miles played Owen Pipple in the second series of this comedy series on Sky. You could buy it here. And all the usual places.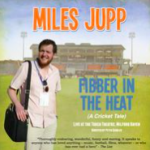 FIBBER IN THE HEAT
Miles' account of his 2006 trip to India during which he pretended to be a journalist and thus travelled with the press pack for a month was first a live show in Edinburgh, and then on tour and finally in The West End. His book about the trip was published in 2012 and was shortlisted  for the William Hill Sports Book Of The Year.
Book (It's also available from many other online sources)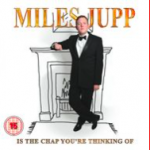 MILES JUPP IS THE CHAP YOU'RE THINKING OF
Miles' 2014 stand-up tour which toured the UK and played in the West End. This show was recorded at The Theatre Royal, Margate.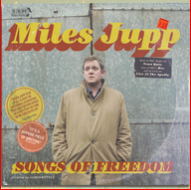 SONGS OF FREEDOM
Miles' stand-up show which toured the UK in 2017 and 2018, culminating at The London Palladium. This show was recorded at the Leeds City Varieties.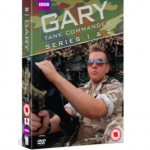 GARY:TANK COMMANDER
Greg McHugh's army sitcom, in which Miles plays Capt. Sebastian Fanshawe.
 
 
 
 
 
 
 
 
THE THICK OF IT
Armando Iannucci's peerless sitcom about the workings and failings of our political class. Miles plays John Duggan in Series 3 and 4. He's only in two episodes, but you'd be demented not to want to watch the whole thing.