STOP PRESS: Miles is going to be doing some work-in-progress/preview/relaxed versions of his new tour show. Currently these will be on…
10th December at The Canal Cafe Theatre, Maida Vale at 9.00pm
18th December at The Hob, Forrest Hill at 8pm
5th January at The Invisible Dot, Kings Cross at 7.30pm
7th January at Downstairs At The King's Head, Crouch End at about 8.30pm
—–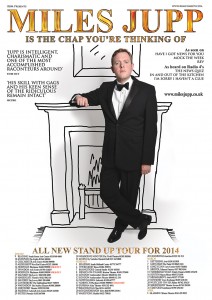 Miles is going to tour a brand new stand-up comedy show in 2014. This will be his first solo UK tour since Fibber In The Heat in 2012. The tour opens in Reading on January 8th and will continue until early April. Tickets are now on sale and venues, dates, and ticket details can be found on this page. It's called Miles Jupp Is The Chap You're Thinking Of and will be a mixture of jokes and stories and rants and who knows what else, quite frankly. It's unlikely to feature much in the way of dancing or audience interaction, but you never know. Dates and extra shows continue to be added.
—–
Miles made his seventh appearance on Have I Got News For You this week. Watch it here. It's got Kathy Burke on it, splendidly. The longer version an be found here.
—–
Miles was recently a guest on Channel 4′s Was It Something I Said?, which you can watch here. Charles Dance was on it too, lending it some sophistication. Miles also appeared on a recent episode Channel 4′s 8 Out Of 1o Cats. You could watch it on 4oD (if you're broadband's up to it) by clicking just here. He was also on this piece of television.
—–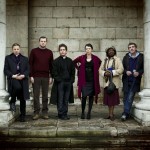 Miles is currently filming the third and final series of Rev. The second series, you may very dimly remember, went out on BBC2 in November 2011. It's hard to remember what it was all about to be honest. Still, it might work.
—–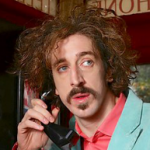 Miles has contributed some additional material to Tom Wrigglesworth's Hang-Ups, a new BBC Radio 4 show from the Zappa-esque possessor of Sheffield's most mellifluous tones. Here is episode four.
—–
A third series of In And Out Of The Kitchen for BBC Radio 4 has now been recorded, and will begin being broadcast in February next year.  A television version (3 episodes for BBC 4) has now been commissioned, and will probably be filmed next Spring – all things being well.
—–
Miles has recently recorded episodes of Room 101, Would I Lie To You? and Dara O Briain's School Of Hard Sums for future broadcast. In the coming weeks he will also record episodes of Have I Got News For You and 8 Out Of 10 Cats Does Countdown.
—–
Over the summer Miles filmed roles in Jon Stewart's directorial debut Rosewater, Lone Scherfig's Posh – based on Laura Wade's stage play – and The Last Sparks Of Sundown, a British feature film written and directed by James Kibbey. What fun.
—–
The second series of Spy – a Sky1 sitcom in which Miles played an idiot called Owen – is now available to buy in actual shops and also on the increasingly popular internet.It won the Rose D'Or award for best sitcom, which is something.
—–
A second edition of Miles' book – shortlisted for both the William Hill Sports Book Of The Year and the MCC Cricket Society Book Of The Year – has been released. You could order it here if you felt that would be in any way appropriate.
—–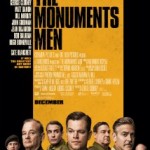 In April Miles filmed a small part in the new film Monuments Men directed by – and indeed starring – George Clooney. It will now open sometime next year  and – provided Miles makes the final cut – he will appear in the role of Major Fielding.
—–
Lots of stuff Miles has done on BBC Radio 4 over the last few years is available to download (admittedly for a fee) from this place; episodes of The News Quiz, Just A Minute, I'm Sorry I Haven't A Clue and the like.