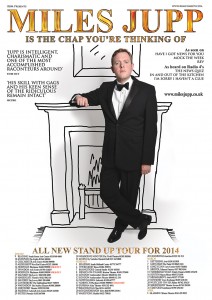 Miles is now on tour with a brand new stand-up comedy show for 2014. It is his first solo UK tour since Fibber In The Heat in 2012. The first leg of the tour began in Reading on 8th January, and finishes in Glasgow on 2nd April. Tickets are on sale and venues, dates, ticket details and bumpf can be found on this page. It's called Miles Jupp Is The Chap You're Thinking Of and will be a mixture of jokes and stories and rants and who knows what else, quite frankly. It's unlikely to feature much in the way of dancing or audience interaction, but you never know. See this page.
BUT HERE'S A THING: A second leg of the tour in May and June has now been announced, and dates, venues and ticket information are on this page.
—–
Miles was a guest on BBC Radio 4′s Just A Minute this week. You can listen here. Or you could watch him on this repeat of Have I Got News For You.
—–
The third series of In And Out Of The Kitchen is currently being broadcast on BBC Radio 4. Episode five can be heard here. A television version (3 episodes for BBC 4) is now definitely happening, and will be filmed in April.
—–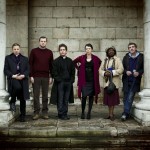 The third and final series of Rev. finished filming in December. The second series, you may very dimly remember, went out on BBC2 in November 2011. It's hard to remember what it was all about to be honest. It will start to be broadcast in the run up to Easter.
—–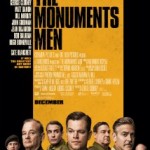 Miles has a small part in The Monuments Men playing the role of Major Fielding. It was release on 14th February.
He also has a role in Jon Stewart's directorial debut Rosewater. There is no current release date for this film.
And he's got a tiny role in Lone Scherfig's Posh - based on Laura Wade's stage play. This will not be released until 19th September, so it's hardly worth thinking about yet.
What is more he is in The Last Sparks Of Sundown, a British feature film written and directed by James Kibbey and starring Shenoah Allen and Mark Chavez, also known as The Pyjama Men. You can watch a trailer for it here. Miles plays Geoffrey Chicken…
—–
A second edition of Miles' book – shortlisted for both the William Hill Sports Book Of The Year and the MCC Cricket Society Book Of The Year – has been released. You could order it here if you felt that would be in any way appropriate.
—–
Lots of stuff Miles has done on BBC Radio 4 over the last few years is available to download (admittedly for a fee) from this place; episodes of The News Quiz, Just A Minute, I'm Sorry I Haven't A Clue and the like.