Do Not Disturb will be on this week on GOLD. This stylishly shot sex farce was written by Aschlin Ditta and directed by Nigel "Made In Dagenham" Cole. Miles and Catherine Tate play a couple whose marriage is in trouble. Also appearing are Steve Edge, Sian Gibson, Milanka Brooks and Dylan Edwards. You can see a trailer here.
—–
Miles' stand up show from last year  - Miles Jupp Is The Chap You're Thinking Of – is now available as a DVD and instant download. You can buy either version right here. The show was toured all over the UK to big and delightful audiences and played in London's West End to rather lovely reviews.  This special version of the show was filmed in Margate at the beautiful Theatre Royal. And right here there's a clip. Hurrah.
—–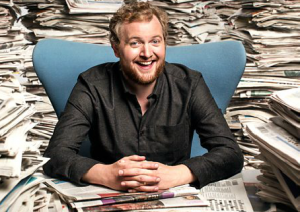 Miles' second series at the helm of The News Quiz is well under way. Here you will find Episode One, Episode Two and also News Quiz Extra Episodes One and Two.
—–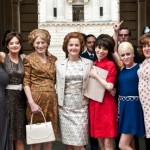 Made In Dagenham, in which Miles appears as a much shouted-at undersecretary, is up on The iPlayer at the moment. It was directed by Nigel "Do Not Disturb" Cole.
—–
The short lived BBC4 television version of In And Out Of The Kitchen is now available to buy from the BBC online store. All evidence of this labour of love can now be purchased right here for just four pounds and ninety nine pence.
—–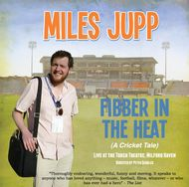 The DVD and the CD of the live show of Fibber In The Heat – Miles' tale about idiotically blagging his way into the press corp during an England cricket tour of India – have now been released by Go Faster Stripe. The show was originally performed at the Edinburgh Fringe Festival in 2010 where it received over 20 four star reviews, and Miles subsequently performed the show on two tours of the UK. You can buy it here.
Miles' book about the trip was shortlisted for both The William Hill Sports Book Of The Year and the MCC and Cricket Society Book Of The Year in 2012 and a second edition has now been released. You could buy that here. If you would like to.
—–
Lots of stuff Miles has done on BBC Radio 4 over the last few years is available to download (admittedly for a fee) from this place; episodes of The News Quiz, Just A Minute, I'm Sorry I Haven't A Clue and the like.