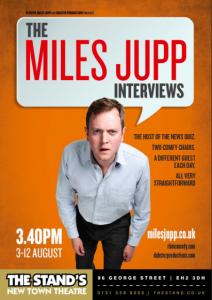 Miles is appearing at the Edinburgh Fringe festival this year from 3rd to 12th August interviewing and larking about with a different guest each day that Miles likes and finds interesting and thinks you should too. Those are the criteria, really. It should be a healthy combination of conversation, seriousness, silliness, slander and anecdote. Or it might be chaos. It's all in the lap of the Gods. Or, more realistically,  it's up to Miles to make it work.
Here's the line up of guests so far…
3rd: Alex Macqueen. Julius in The Thick Of It, Neil's Dad in The Inbetweeners, Edmund in Hunderby, an eccentric in day to day life.
Book tickets here.
4th: Helen Lewis. Journalist and Broadcaster. Deputy Editor of The New Statesman. Actual grown up.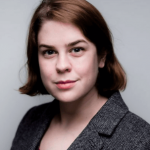 Book tickets here.
5th:Val McDermid. Brilliant and multi award-winning novelist. Wire In The Blood creator. Raith Rovers super fan.
Book tickets here.
6th: David Gower. The finest left-hander batsman the game of cricket has ever seen. Sky Sports anchor. Bon viveur.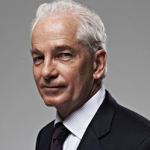 Book tickets here.
7th: John McCarthy. Journalist. Author. Former Beruit hostage. The embodiment of the human spirit.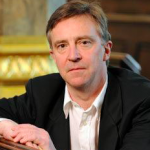 Book tickets here.
8th: Jess Phillips. Honourable Member for Birmingham Yardley. Campaigner. Author of Everywoman. Good person.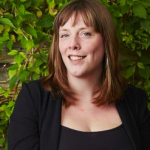 Book tickets here.
9th: Judy Murray. Tennis Coach. Strictly contestant. Producer of Wimbledon champions. Recipient of OBE.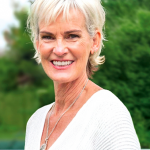 Book tickets here.
10th: Richard Osman. Television producer. Television presenter. Television viewer. Giant and spectacle wearer.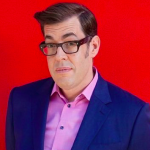 Book tickets here.
11: Jonathan Coe. Novelist. Author of What A Carve Up!, The Rotter's Club, Number 11 and many others. Proper writer.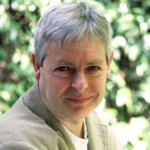 Book tickets here.
12th: Les Dennis. Entertainment legend. Winner of New Faces 1974, Host of Family Fortunes. Star of Coronation Street. Lovely.
Book tickets here.
—–
Miles was a regular on the last three episodes of Frankie Boyle's New World Order.
Click here for episode four with Doug Stanhope, Sara Pascoe and Richard Osman.
Click here for episode five with Desiree Burch, Sara Pasoce and Romesh Ranganathan.
Click here for episode six with Lucy Prebble, Sara Pacoe and Roisin Conaty.
And here is a compilation of the best of the whole series.
—–
Miles has just completed filming series two of Bad Move for ITV. The series will run in the Autumn, and once again it also stars Jack Dee, Kerry Godliman, Manjinder Virk, Thelma Ruby, Philip Jackson, Seann Walsh and Sue Vincent. It is written by Jack and Pete Sinclair and is directed by Adam Miller.
—–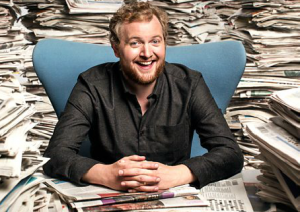 The News Quiz will return in the Autumn.
—–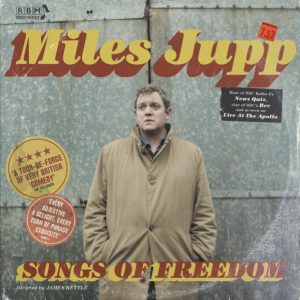 Miles' stand-up show Songs Of Freedom was filmed at Leeds City Varieties last year and is now available to purchase as a download or DVD from Go Faster Stripe.
—–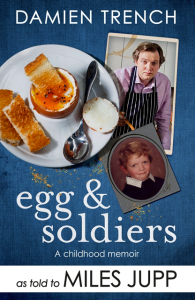 Miles' new book is now out. Egg And Soldiers is the fictional childhood memoir of Miles' cookery writer creation Damien Trench from the series In And Out Of The Kitchen. It details his baffling and often excruciating upbringing in North West London and includes recipes, anecdotes, some wildly tangential opinions about the state of the nation as well as multiple references to panic attacks and the digestive system. You can order it here. Or you might conceivably prefer to order it from here.
—–
Miles' 2014 stand up show  - Miles Jupp Is The Chap You're Thinking Of – is available as a DVD and instant download. You can buy either version right here. The show was toured all over the UK to big and delightful audiences and played in London's West End to rather lovely reviews.  This special version of the show was filmed in Margate at the beautiful Theatre Royal. And right here there's a clip. Hurrah.
—–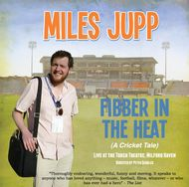 The DVD and the CD of the live show of Fibber In The Heat – Miles' tale about idiotically blagging his way into the press corp during an England cricket tour of India – have now been released by Go Faster Stripe. The show was originally performed at the Edinburgh Fringe Festival in 2010 where it received over 20 four star reviews, and Miles subsequently performed the show on two tours of the UK. You can buy it here.
Miles' book about the trip was shortlisted for both The William Hill Sports Book Of The Year and the MCC and Cricket Society Book Of The Year in 2012 and a second edition has now been released. You could buy that here. If you would like to.
—–